Located in beautiful Canmore, Alberta, Rapunzel's Hair Salon & Spa strives to create the ultimate experience for all your salon and spa needs. By using only sustainable sources of plant and flowers essences, our locally owned and operated Canmore spa focuses on wellness, relaxation, and stress prevention. By using 97% naturally derived ingredients from Aveda, our hair salon can give you beautiful and natural looking hair. We also use high-quality Aveda products during our other services such as, facials, body wraps, massages, pedicures, and manicures. This ensures our clients always have an indulging and satisfying treatment. Come experience unsurpassed pampering by an exceptional team of massage therapists, hair stylists, and estheticians at our elegant hair salon & spa in Canmore today!

Offering full  hair salon services including haircuts, styling, colour services, and bridal hair in our bright and friendly Canmore spa and hair salon, using naturally derived AVEDA Products.

Our 3200sq/ft spa offers massage, manicures, facials, pedicures, waxing, body wraps and eyelash extensions. Relax in our beautiful lounge and enjoy your spa experience!

Let us take care of your hair and makeup on your big day! Also offering spa services from pedicures to massages to get you relaxed before your wedding.

Please read over our spa policies before booking your appointment. We require a credit card for bookings and have a 24 hour cancellation policy, a 50%  service cost is charged for no-show appointments or late cancellations.


 Book Your Getaway With Rapunzel's Hair Salon & Spa In Canmore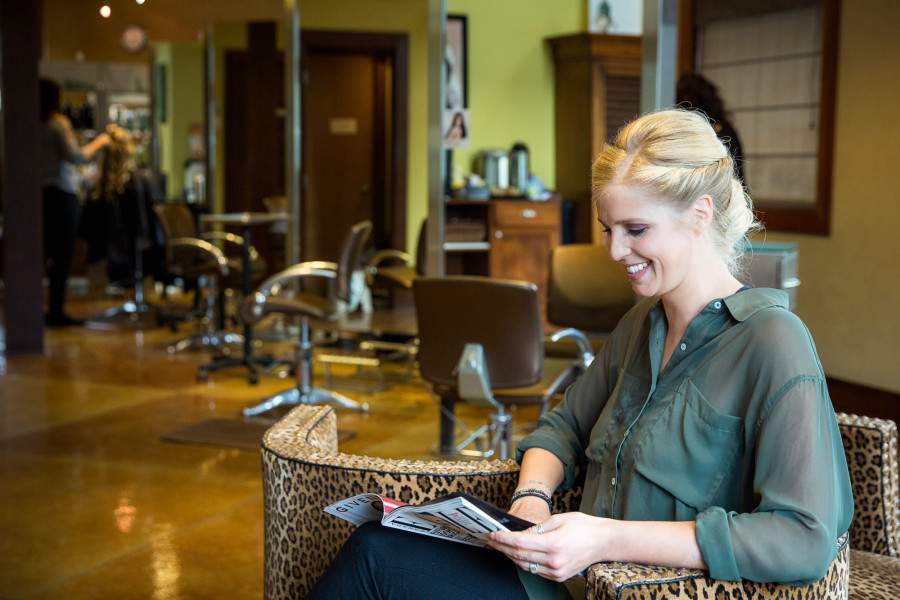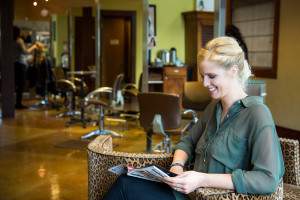 Hair Salon Services
What makes Rapunzels different?
To start, our bright spacious salon and spa is nestled in the heart of the beautiful and scenic Rocky Mountains in Canmore.
With each service, we bring the spa experience to the salon with:
A personal consultation with your hair stylist
Stress relieving scalp massage
Pure plant & flower shampoo and conditioning treatment
And yes, we finish with a blow dry and style!
Rapunzel's is an Aveda Concept Salon, meaning we're proud to say that all of our hair colour is 97% plant derived.
With 2 levels of stylists  (Advanced, or Senior) to suit your personal style requirements, our highly trained hair stylists have the vision, talent, skills, and the experience to help your hair reflect your personality, character and lifestyle.
**Prices will vary depending on which level stylist you book with**
We offer a full compliment of hair salon services including:
Haircuts for men, women, kids
Colour services including partial and full foils, partial and full balayage
Styling services including thermal styling, blow-outs for long and short, and updos
Premium services including glossing, damage remedy and Pramasana scalp treatments
---
Haircuts
Women's Hair Cuts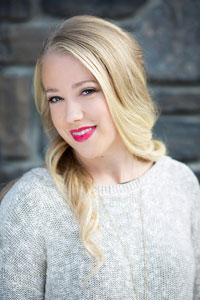 Our hair stylist's are some of the most experienced in the valley, and will give your hair the style and personality that it deserves. In our hair salon advanced stylist's start at $65, and our senior stylist's start at $75 for a women's cut. We currently have one advanced stylists, Mel, and two senior stylists, Kerry and Sara at Rapunzel's Salon.
Women's Hair Cuts: $65 to $75
---
Men's Hair Cuts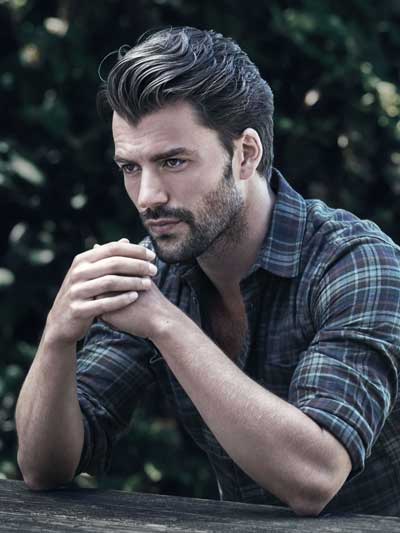 Come and see why men's cuts are different at Rapunzel's Hair Salon & Spa. Starting with a consultation, moving to a scalp massage with aromatic essential oils and a hot towel around the neck, you will see why so many men keep coming back to Rapunzels! With a whole Aveda product line specifically for men, including Invati and Pure-formance, you will see why Aveda is so popular with men!
Men's Hair Cuts: $40 to $45
Kid's Hair Cuts
Our stylists are also experienced with kids hair cuts, and would be more then happy to accommodate your children for their trims. Pricing varies depending on age and gender, call us to receive an accurate price for your kid's hair cut!
---
Hairstyling
Updo Style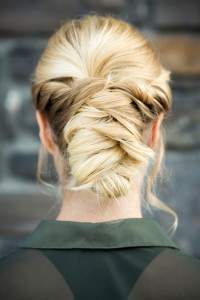 Come to Rapunzel's Hair Salon & Spa for your special day or occasion! With Canmore being such a popular wedding destination, we host many wedding and bridal parties throughout the year.  Our stylist's are very experienced with different styles of updo's, and will have you looking great for your wedding or night out. From half up, half down to incorporating intricate braids, to full updo's, our stylists will help to choose a style that is right for your hair type and facial features. They stay up to date with all of the latest trends and will have you leaving the salon feeling great and looking amazing!
Updo Styling: starting at $120
---
Thermal Style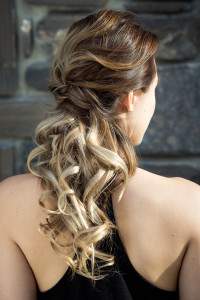 We offer a variety of hair styling services for different occasions and different hair types. From shampoo blow-drys, to short styles for weddings, to thermal styles with hot tools, we will work to find a style to match your personality.
Thermal Hair Styling: starting at $75
---
Hair Colouring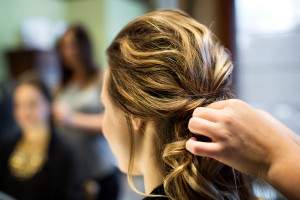 Aveda Full Spectrum creates vibrant, fade resistant colour that will improve the condition of every strand of your hair. From permanent hair colour services to glossing services, our hair stylists will customize natural looking colour for personalized results every time.
Colouring Starting at: $85 to $95
Partial Foils Starting at: $95
Full Foils Starting at: $150
Partial Balayage Starting at: $100
Full Balayage Starting at: $150

Rapunzel's Spa Services~ Canmore Massage Therapy
Massages ~ Spa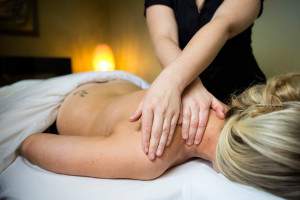 With an amazing team of massage therapists, we will have you feeling relaxed in no time. Offering services including hot stone massage, therapeutic massage, relaxation massage, shiatsu, and reflexology. Visit our massage page for more detailed information and pricing.
---
Facials ~ Spa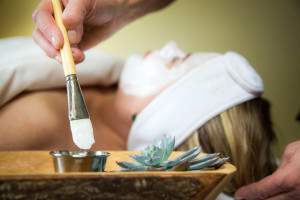 The more we nurture ourselves the more radiant we are. Our experienced aestheticians will customize your facial using pure plant & flower essences designed to balance and nourish your skin. Each facial includes relaxation massage for the arms & hands, feet, shoulders & neck, and face. As it is an AVEDA ritual, every facial includes a deeply relaxing scalp massage. Skin care education & home care recommendations will be provided.
---
Manicures & Pedicures
Pedicures ~ Spa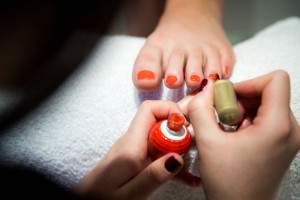 Seated comfortably in our luxurious pedicure chairs, relax in a mineral hydrotherapy bath with aromatic oils & sea salts melting away your daily stresses. Nails will be trimmed & shaped, calluses & heels smoothed & buffed to perfection followed by foot & lower leg pressure point stimulation. Finish with colour application & re hydrating spa treatment.
---
Manicures ~ Spa
Our Aromatherapy Manicure includes a hand & lower arm massage with a re hydrating spa treatment, nail grooming & professional polish. We offer Spa Ritual and Spa Ritual Gold polishes in our Aromatherapy manicure, and also offer Gel Polish Manicures with our Artistic Gel polish line cured using LED's.

Wedding Hair, Makeup, & Bridal Spa Services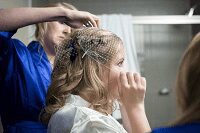 Rapunzels offers personalized spa, hair, & makeup services for the bride, groom, & the entire wedding party. For more information, ask to speak with our bridal co-ordinator
---
What Others' Say About Rapunzel's Spa Services
Janet was an exceptional manicurist!!!

Upon entering the spa, I noticed the serene and calming atmosphere. It was a lovely, two storied facility. A friendly fireplace and cozy, yet tastefully upholstered chairs and sofa beckoned me to relax and enjoy the soft music playing in the background.
Janet came and introduced herself and we had a lovely chat. She is a beautiful person with a very warm and inspiring nature. She is fully attentive and very meticulous in her work.

A great place to relax and be pampered, whatever service you require!!!

– Vicki Marchant

via Google Reviews of Canmore Spas and Salons
---