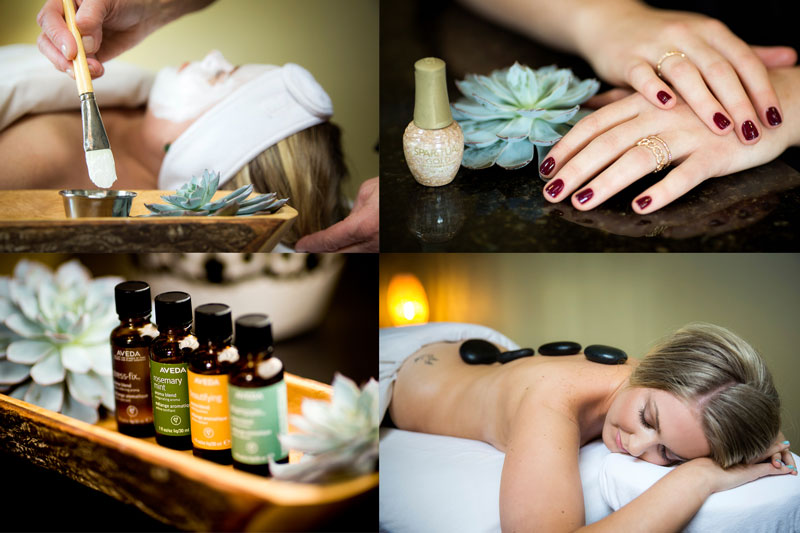 Relax And Unwind With Our Spa Packages In Canmore
Experience serenity and pampering at Rapunzel's salon and spa. Offering a full range of deluxe spa services with luxury accommodations to help escape from the stresses of work, sneak away for some nurturing, or give the gift of renewal to someone who deserves it. Choose from our list of spa packages and create the best spa experience that suits your needs. Whether it's a massage and facial, a manicure and pedicure or something more, our Canmore spa packages are sure to meet all of your needs and excel your expectations. Refresh, relax and rejuvenate your inner being in the heart of Alberta's Rockies.
Pregnancy Pamper
60 Minute Pre-Natal Massage
60 Minute Spa Facial
60 Minute Aromatherapy Pedicure
$284
Head to Toe
60 Minute Massage
30 Minute Reflexology
60 Minute Spa Facial
$247
Just for Him
60 Minute Massage
60 Minute Spa Facial
60 Minute Aromatherapy Pedicure
$284
Just for Her
60 Minute Spa Facial
45 Minute Spa Manicure
60 Minute Aromatherapy Pedicure
$237
Pure Indulgence
60 Minute Massage
60 Minute Spa Facial
60 Minute Aromatherapy Pedicure
45 Minute Spa Manicure
$341
Just For Two
2×60 Minute Massages
2×60 Minute Aromatherapy Pedicures
$359
Escape With A Restorative Canmore Spa Package
Rapunzel's Salon and Spa offers indulgent spa experiences in a tranquil environment. Services include massages, body treatments, facials, nail services, waxing and couples packages. Make relaxing and rejuvenating a priority with treatments that balance your body and soothe your senses. Our mission is simple, we pamper your every need to create an exceptional, unforgettable experience. Rapunzel's Canmore Salon and Spa has everything you need to immerse yourself in refined relaxation. Choose from an array of signature services and nourishing treatments to relax the body and invigorate the spirit. Bring a friend, lover, family member or just yourself to enjoy the full spa experience.
Book one of our spa packages for a discount on your services!  Our packages are specially created just  for you, and also for couples wishing to have a day at the spa.  Sometimes one treatment just isn't enough!  If booking for 3 or more services at Rapunzels, ask us about creating a Customized Spa Package just for you!